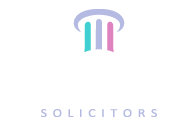 Crime & Road Traffic Offences
Kelly Law Solicitors are equipped with many years experience of practising in the District Court in matters of Crime and Road Traffic Offences.
Crime
We are on the panel of legal aid solicitors should it be required. In situations where you are being charged with an offence which carries a penalty of a custodial sentence it is your constitutional right to legal representation. Where it is deemed by the court that your circumstances suggest that you are unable to pay for such representation then the state must pay and a legal aid certificate will issue.
Road Traffic Offences
Kelly Law Solicitors have vast experience of representing Clients before the District Court in road traffic matters. The scope of such offences is wide to include driving under the influence, driving without insurance, driving without a licence, driving without a valid NCT, dangerous driving, careless driving etc. The penalties for any one of these offences vary greatly. It is the objective of Kelly Law Solicitors to minimise the penalties for these offences and where appropriate to fully defend charges.