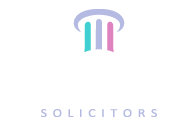 Workplace Accidents*
Employers are legally entitled to provide a safe place of work for all employees. Common causes of accidents at work include the following:
Injuries sustained through manual handling such as lifting or pulling. Employers have a duty to minimise the risk of injury through such work.
Trips and falls.
Injuries sustianed through the use of faulty or unservices machinery.
Unsafe work practices. Employers have a duty to implement the safest practice of work.
Lack of safety clothing and equipment.
Employer are obliged to satisfy the standards set in the Health and Safety Welfare at Work Acts which puts a high onus on employers to maintain safe systems of work.
If you are unfortunate enough to have been involved in an accident at work it is important that you do the following:
1. Seek the medical assissence of the nonimated first aid attendent at the workplace and ensure that a record of kept of your injuries.
2. Report the accident to management as soon as possible and again ensure that the details are noted. It would be prudent to receive a written acknowledgement of the accident report.
3. Seek legal advice when the circumstances of the accident will be assessed to determine whether you have a case in negligence.
The occurance of a workplace accident does not give rise to a claim in negligence per se. There must have been an act or omission by the employer or its representatives which caused the personal injury, be it physical or psychological. For this reason it is important for potential claimants to carry out the speps outlined above to establish your case.
As is the case with the majority of personal injury claims, workplace accidents are covered by the employers liability insurance.
Please contact Kelly Law Solicitors in confidence to discuss the legal process in the area of workplace accidents should you have any queries.