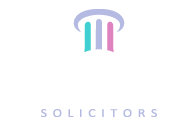 Trips and Falls*
Trips and falls in public places are a common cause of personal injury. Where it be the case that a person is negligent as to the danger caused by a particular act or omission and another is injured by that act or omission then there may be a case against that person in negligence.
Common causes of trips and falls are:
Uneven paving
Wet floor
Obstructions
It is important to note that the trip or fall itself does not give rise to a personal injury claim, it must be an act or omission by a negligent party that caused the trip or fall.
Ultimately it is a duty of the property owner, whether public or private, to maintain that property as a reasonably safe place. The majority of these cases would be met by the insurer of the property owner.
Should you have been unfortunate enough to have been injured in a trip or fall we would strongly advise you to take the following action:
As soon as possible after the accident report it to management or the property owner.
Take a picture of the locus of the accident and in particular of the the alleged cause of the trip or fall.
Take a note of the specific details of the accident such as time and date.
Take a note of the names of those to whom the accident was reported and if possible get written confirmation from them that the accident has been duly noted.
Take a note of the names and addresses of any witnesses.
Maintain a record of your costs and keep receipts.
In general the period to take a personal injury action is two years from the cause of action. It is important to take the advice of a personal injury solicitor as soon as possible so as to avoid the claim being defeated by the statute of limitations.